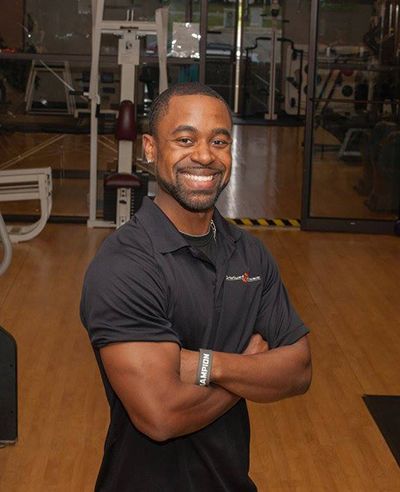 FREDDIE AUSTIN
Personal Trainer
Education/Certifications:
Bachelor's Degree, Indiana Institute of Technology, Sport Management
CPT Certification National Academy of Sports Medicine
Training philosophies:
I LOVE to train. This is not a "job" for me or even a "career"; it's a passion. That passion allows me to make training fun for each of my clients. Each day I embrace the challenge of pushing my clients further than they thought they could go, while also putting a smile on their face.
In baseball they say the game is 90% mental and 10% physical. I believe that the same philosophy applies to nutrition and exercise. The things that we put it in our body should fuel it to perform to the best of its ability. No matter how hard you work in the gym, if you're nutrition is poor then your results will suffer.
Hobbies:
I always love to push myself in the gym by trying new exercises and going above and beyond my expectations. I enjoy watching/playing sports and spending time with family. In the summer my wife, Kelli and I, love to go out to the lake to go tubing, fire up the Jet Ski, or just hang out at the sandbar.
Background:
I'm originally from Cleveland, Ohio (GO BROWNS!!). I've been athlete since I was a child. Growing up I was fortunate enough to play travel baseball competing against elite talent in tournaments all over the country. I played at the collegiate level for the Indiana Tech Warriors and graduated in 2010. The next couple years I continued with the baseball program as a coach mainly working with the outfielders on footwork, proper routes, speed and agility drills. Coaching is definitely what led me to personal training. Working with the young men and seeing the fruits of their hard work develop on the field was very rewarding. Eventually, it would lead to me earning my personal trainer certification from the National Academy of Sports Medicine. In the future I look to further my education by earning specializations in different areas of fitness.