Catalyst Fitness is celebrating our 15 year anniversary since we were founded right here in Fort Wayne! Locally owned and operated... and always working hard to be better for you!
Join today on our 'Anniversary Membership Special' and enjoy all of our membership perks at a steep discount. Here are some details:
- $0 enrollment fee
- No annual fee or maintenance fee
- No contract (pay month-to-month and cancel any time with only a 30 day notice!)
- Each month is only $20. That's it!
- Your monthly price will stay the same and continue at that rate for as long as you keep your membership active. No rate hikes ever.
- If you want 24 hour access, you can purchase that for a one-time activation fee of $15 (normally priced at $25... currently on sale). NOTE: This does not change your monthly membership fee. It's just a one-time security fee.
- All new members can sign up for two (2) complimentary Personal Training sessions with one of our professional personal training staff members. No charge. This is a great way to get a plan in place, learn how to use the equipment, and get started towards your goals!
- You can see some of our other membership perks HERE.
- Offer expires May 31st, 2021
Celebrate this milestone year with us! There has never been a better time to become a part of the Catalyst Fitness family!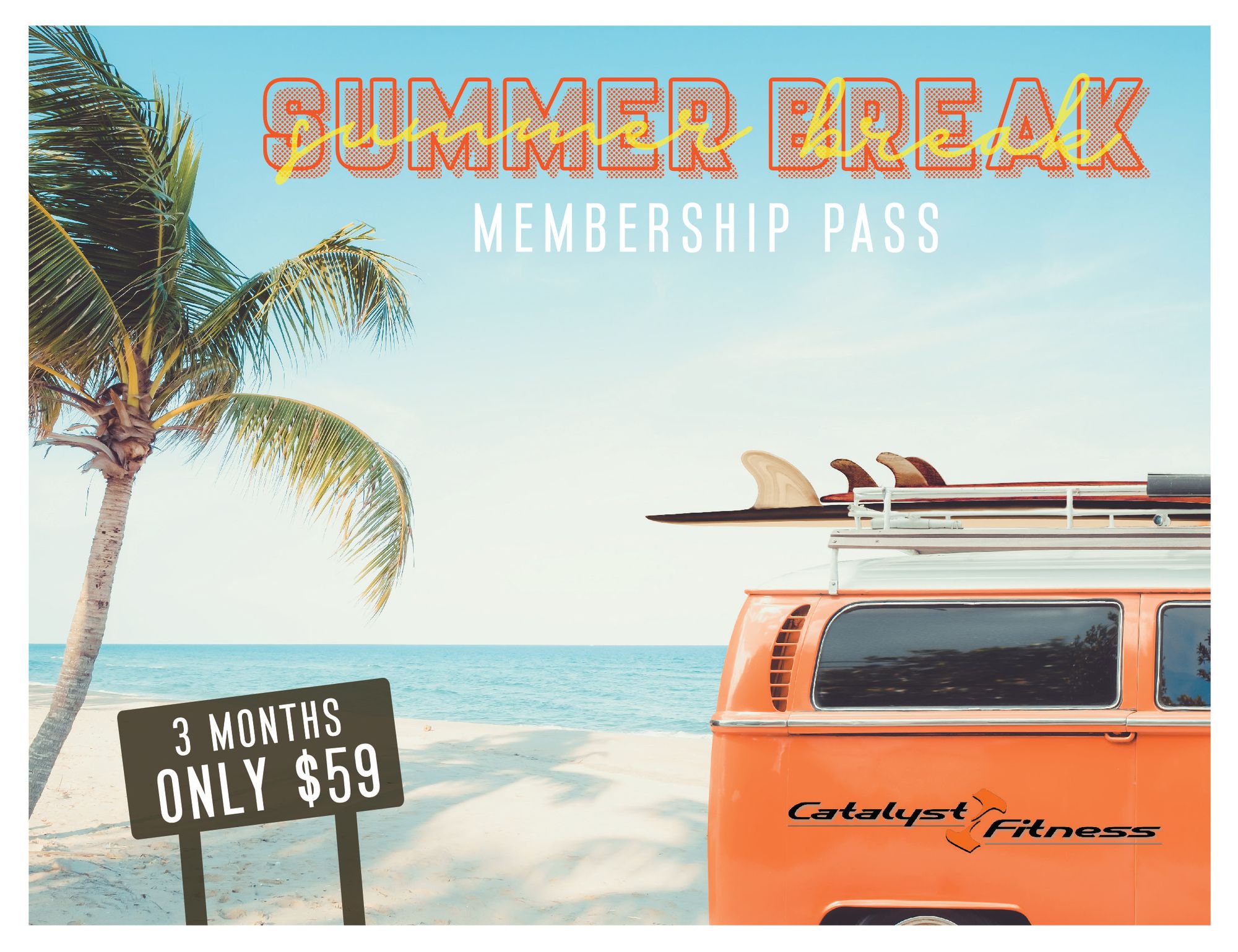 This is a great special for any high school or college students!
3 Months for only $59!
Get this deal while it lasts. This special includes full membership privileges and access during staffed hours. You may obtain after-hours access with a discounted $15 one-time 24 Hour security fee (normally $25). You can obtain this at the front desk when you come in to finalize your membership and pick up your scan tag.